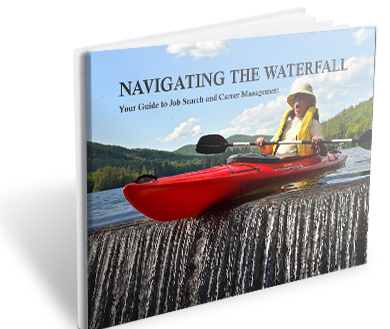 NAVIGATING THE WATERFALL
Your Job Search & Career Management Guide
Now Available!
Stybel Peabody's incisive new career development e-book for executive jobseekers!
INTRODUCTION
Founded in 1979, Stybel Peabody Associates, Inc. helps valued senior level executives achieve Leadership and Career Success.
Core Leadership and Career Success services include retained search for Board members, CEOs, CFOs, COOs; leadership coaching; and executive-level outplacement.
The readers of MASSACHUSETTS LAWYERS WEEKLY voted Stybel Peabody Associates, Inc. "Best Outplacement Firm" three years in a row.
Stybel Peabody clients include 13 of the largest 15 health care delivery systems in Massachusetts, three of the Big Four CPA firms, five of the largest seven institutions of higher education in Massachusetts, and 60% of the largest twenty law firms in Boston.
Each month PSYCHOLOGY TODAY publishes Stybel Peabody perspectives on leadership and career success. To date there are over 350,000 downloads.
In addition to confidential 1:1 consultation for senior level leaders, Stybel Peabody provides confidential peer-based learning opportunities for invited Board members, Chief Medical Officers, Chief Operations Officers, and Chief HR Officers.
For more details contact peabody@stybelpeabody.com